Graduate Studies
The primary goal of our graduate program in Clinical and Social Sciences in Psychology is to provide highly qualified applicants a broad range of coursework, research experience, and practical training that will equip them to make independent contributions to psychology.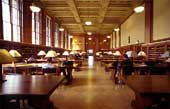 The Department of Clinical and Social Sciences in Psychology offers PhD training in three areas of psychology: Clinical Psychology, Developmental Psychology, and Social-Personality Psychology. A program in Human Motivation cuts across the clinical and social areas. We offer specialized training in Developmental Psychopathology through our Clinical and Developmental degree programs, as well as training in Advanced Quantitative Methods.
Two additional research units are affiliated with the Department: the Mt. Hope Family Center and the Children's Institute. The Mt. Hope Family Center provides opportunities for training and research in developmental psychopathology. The Children's Institute provides similar opportunities for work on the detection and prevention of young children's adjustment problems.
Entering students choose an area of concentration, but we recognize that individual students may have broad interests that span several areas or even cut across departments. Such diversity is encouraged. We maintain strong ties with other biological and social disciplines across the University, including academic units in the University's Medical Center, Arts, Sciences and Engineering, and the Graduate School of Education and Human Development.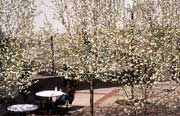 Graduate training emphasizes research skills. We make no distinction between basic and applied research, recognizing that training in basic research is a prerequisite for applied work, and that applied research often illuminates fundamental psychological processes. To excel in any discipline, students need outstanding facilities, distinguished faculty, and an environment promoting their full integration in the research endeavor. Our Department combines all these characteristics.