Research
Centers
(Sheree Toth, Director)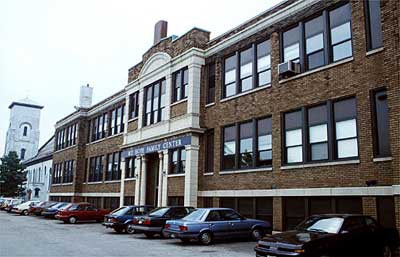 The Mt. Hope Family Center offer a unique combination of service, training and research.
The service component focuses on the assessment and treatment of families experiencing severe familial dysfunction and of children at risk of foster care placement and/or emotional difficulties. A number of treatment programs are available to the Center's clients, who are usually referred by the Preventive Unit of the Monroe County Department of Social Services. The programs available include a 10-month full-time preschool program with psychoeducational treatment for families with a parent-child attachment intervention to strengthen familial relationships for children age 3 to 5 and their caregivers.
The preschool children in these programs are assessed across multiple domains of functioning, and intervention is tailored to meet the needs of the children and families. Additionally, an Afterschool program is provided for at-risk school-aged children that is designed to build the children's self-esteem and to improve their peer relationships. A summer camp also is offered annually.
Research at the Mt. Hope Family Center focuses on the maltreatment of children and on child and adult psychopathology, including their prevention and treatment. Current areas of research include an assessment of the efficacy of the Center's varied treatment programs and an assessment of the psychological characteristics of abusive and neglectful parents and of the sequence of maltreatment for the children. Additionally, research is being conducted on the developmental processes of children raised by depressive and manic-depressive parents.
Graduate students from the Department of Clinical and Social Sciences in Psychology participate in all of the Center's clinical service programs. Students may also undertake a variety of independent study projects.
(Emory L. Cowen, founder; A. Dirk Hightower, Executive Director)
Children's Institute was established as the Center for Community Study in 1969. It is located near the Village Gate Plaza on North Goodman Street.
The Center's main goals are to develop, implement and evaluate programs to maximize young children's well-being and to apply psychological methods and knowledge to the solution of community problems in mental health. The Center does not provide direct clinical services to individuals with personal problems. Rather, it seeks to buttress and extend existing community resources and, together with other agencies, to broaden community approaches to mental health problems of concern.
Center programs address mental health issues from the preventive standpoint. This is done by: analyzing and modifying social environments (such as schools); training young children in age appropriate, adaptive social competencies; identifying ways to reduce stress and training children to cope with it; and developing programs for early identification and prevention of school adjustment problems and enhancing wellness.