Undergraduate Studies
Psychology Advising
Faculty Advisors
Open Advising Hours held by CSP faculty are posted in the reception area of Clinical and Social Sciences in Psychology, on the 3rd floor of Meliora Hall.
The faculty advisors are prepared to discuss the programs in Psychology and to accept applications for enrollment in Psychology programs.
Peer Advisors
Peer advisors help students declare majors and make connections with faculty, review research opportunities, and explore options for independent and interdisciplinary study. The three psychology peer advisors are:
Open advising hours are held in Meliora 450 at the following times starting the week of September 29th, 2014.
Peer Advising Hours - Fall 2014

Tuesday
12:30-1:30 pm
Wilson
MEL 450
Wednesday
 1:15-3:15 pm
Wilson
MEL 450
Thursday
12:30-1:30 pm
Wilson
MEL 450
 4:00-7:00 pm
Harnicher
MEL 450
Friday
 1:00-4:00 pm
Cantwell
MEL 450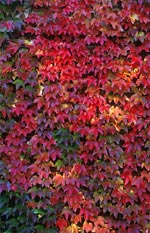 Peer advisors are also able to meet with students outside of these advising hours. Email them to schedule an appointment at least two days in advance. For more information, visit: http://rochester.edu/college/CCAS/peers/
CUSP
CSP's Committee on Undergraduate Studies in Psychology (CUSP) administers the major in psychology, the honors program in psychology, minors in psychology, and clusters in psychology. Support for CUSP is provided by our Academic Coordinator, April Engram (april.engram@rochester.edu), whose office is located in Meliora Hall room 441.
The current members of CUSP are:
Christopher Niemiec (Chair)
Marie-Joelle Estrada
Ronald Rogge
Judith Smetana
Miron Zuckerman
Loisa Bennetto (Ex-Officio)
April Engram (Staff)
Frequently Asked Questions
Below are some FAQs that students sometimes have about the major, or the advising process.
How are advisors assigned? Advisors are not assigned – rather, it is up to students to pick an advisor out of those who are listed above. Students often pick advisors based on: the advisor's area of expertise, having taken a course with them, or simply because their advising hours match well with the student's schedule. You may also changed advisors as needed to fit your curriculum and scheduling needs.
Can I meet with an advisor if I have not declared a major or minor? Yes! Advisors are here to provide guidance on your course selection and curriculum planning. You do not need to be a psychology major or minor to meet with an advisor.
How can I get my transfer course approved for credit toward my major? Advisors may sign course approval forms for you.

If your course is analogous to a course being taught here, your advisor may ask you to approach the instructor for that course and ask for their approval before signing your request (a copy of the course syllabus is usually requested at that time).
If your course is not one taught here, your advisor and possibly the entire undergraduate studies committee may need to review the course syllabus to decide whether it is an appropriate course to count toward your major.

What is the deal with allied field courses – can I count them toward my major or not?  This part of the major has recently been reviewed and changed.

If you are in the class of 2014 or later, you may no longer count allied field courses toward your major requirements.  However, you are required to have 5 psychology electives rather than 6.

Do Psychology courses that I did not list on my declaration form count toward my major GPA?  Yes, all Psychology courses count toward your major GPA.
When I declare my major I will choose a set of courses that constitute an acceptable major. If I later decide to change some of the courses, do I need to go back to my advisor and get the new list of courses approved?  Yes, it would definitely be best for you to do so in order to be sure that the new list does constitute an acceptable major.  Further, it will decrease the chance of an administrative error when your record is being reviewed just before you are due to graduate.