TRANSFORM- 2022 Summer Research Institute Teams

Team 1: Rebecca Shoaf Kozak, PhD, LICSW, MPH and Davida Schiff, MD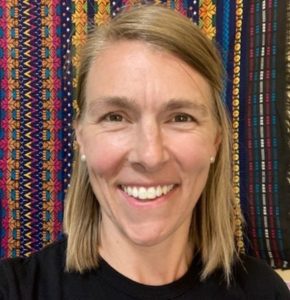 Rebecca Shoaf Kozak, PhD, LICSW, MPH is a Program Director for Recovery Services at the Boston Public Health Commission.  Rebecca's primary role is the management of a residential program for women in Substance Use Disorder Treatment who are pregnant or parenting.  Rebecca's primary research interests are in examining the correlation between chronic childhood trauma and substance use disorder and the impact racism, classism and sexism have on a SUD diagnosed woman in recovery.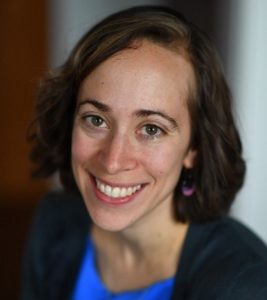 Dr. Davida Schiff is a general academic pediatrician, addiction medicine physician, and health services researcher focused on improving care for families impacted by substance use disorder (SUD). She is the Director of Perinatal and Family-based SUDs Care at Massachusetts General Hospital, where she founded the HOPE Clinic, a multidisciplinary program caring for pregnant and parenting people with substance use disorder and their families from the time of conception through the first two years postpartum.
Team 2: Michael Chen, PhD and Junior Dillon, PhD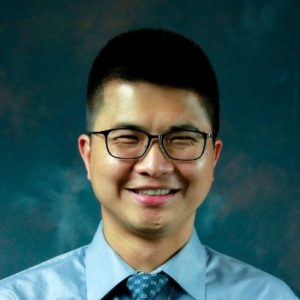 Michael Chen, PhD is currently an assistant professor in the School of Health and Human Services at Nazareth College in Rochester, New York, where he teaches and advises undergraduate and graduate students in the public health program. Michael is broadly interested in research and policy surrounding father involvement, family functioning, and child health and well-being. Michael's dissertation examined the effects of unmarried fathers' economic support on early childhood cognitive, behavioral, and socio-emotional development through the lens of family stress and social ecology. Prior to pursuing graduate training, Michael worked at a community-based nonprofit agency helping to address financial and housing challenges faced by low-income families. He also worked at a public health consulting firm on state and federally-funded projects focused on HIV service integration, STD screening and treatment, and violence and injury prevention. Born in Taiwan and raised in Canada, Michael completed a BA in economics and public health from Brown University and a PhD in health services research & policy from the University of Rochester.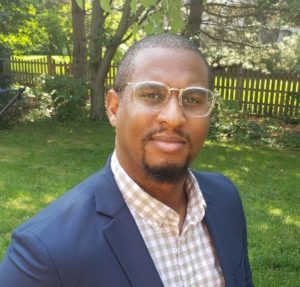 Junior Dillon, PhD is currently the Senior Director of Programs for the Wilson Foundation, where he works to enhance their grant-giving efforts in addressing poverty, housing instability, trauma, and racial inequities. He is a versatile non-profit leader and evaluator. He leans into his experience working across human service systems, including the British criminal justice systems (CJS), outpatient services, settlement projects, and community college settings. Junior serves on several boards that target inequities, including Goodwill of the Finger Lakes and vice-chair for Empire Justice Center. Junior has served as a clinical therapist in outpatient services for the University of Rochester (U of R), where he is an adjunct professor teaching research methods and minority youth in urban contexts to graduate students. Junior graduated from the U of R in May 2022 with a Ph.D. in Human Development in Educational Contexts. His research focused on contributors to access and success for Black men in postsecondary settings. Junior is the co-founder of Dillion Consulting, Inc., providing evaluation and program development. He helps non-profits tell their story through data, most recently focusing on Black men and masculine-identified individuals accessing mental health care. In 2021 Junior was recognized with the Rochester Business Journal's Forty Under Forty award.
Team 3: Erinn Duprey, PhD and Dawn Breitung, MS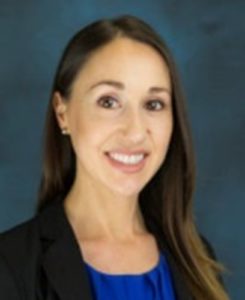 Erinn Duprey, PhD is a Research Scientist at Children's Institute and Mt. Hope Family Center at the University of Rochester. Dr. Duprey studies the intersections between child maltreatment and youth suicide prevention. She is passionate about developing prevention strategies to curb suicidal thoughts and behaviors for youth who have experienced maltreatment. Erinn holds a Masters degree in Counseling Psychology from Teachers College, Columbia University, and a PhD in Human Development and Family Science from the University of Georgia. She recently completed a T32 postdoctoral fellowship in suicide prevention at the University of Rochester Medical Center.

Dawn Breitung, MS holds a Masters degree in Counselor Education from SUNY College at Brockport and has worked for more than 35 years in a variety of educational environments.  In her current role of Assistant Director for Whole Child Connection of Children's Institute she provides consultation and professional development services to early childhood and school leaders and staff, and sits at many community tables that focus on children and families.  Her professional roles have included: early childhood program director, mental health counselor in clinical and school settings, Head Start program manager, consultant and trainer for early childhood and school leaders and staff, and higher education adjunct professor.  Regardless of where she works, Dawn's desire to support the social and emotional health and wellbeing of children, youth and families has always been at the heart of what keeps her moving forward.
Team 4: So Young Choe, PhD and Marjorie Allan, MPH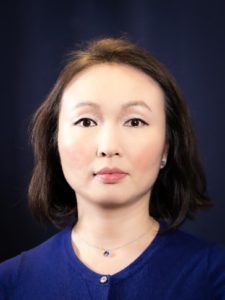 Dr. So Young Choe earned her doctorate in Psychology at the University of Southern California and has been investigating harmful parenting and emotional abuse, especially focusing on parental psychological control. Dr. Choe currently researches at the University of Rochester Medical Center, Center for the Study and Prevention of Suicide (T32 training), examining developmental pathways connecting parenting to adolescent suicide. In partnership with the Children's Institute, Dr. Choe wants to develop improved ways to evaluate the Rochester Area Parent Program. Further, Dr. Choe hopes to research mental health issues and disparities, especially for underserved and underrepresented groups such as Latinx and Asian American families. As a long term goal, Dr. Choe wants to build culturally and developmentally sensitive preventive interventions to reduce and stop parental psychological control in order to enhance children's health and well-being, designed for Latinx and Asian American families.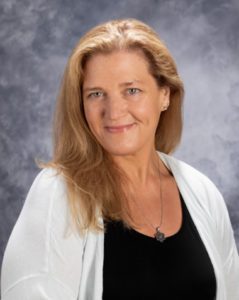 Marjorie Allan, MPH, Director of Evaluation and Continuous Improvement at Children's Institute, conducts research and develops evaluation strategies to monitor processes and outcomes. She participates in several community and national collaborations and collective impact initiatives. Her work also includes training the next generation of child and community health advocates as a faculty mentor for undergraduate, graduate, and medical students from area universities. Ms. Allan is co-author of numerous studies and regularly presents at national meetings on the topics of prevention, quality improvement, and health promotion. She is a graduate of the University of Pittsburgh and the University of Rochester School of Medicine and Dentistry. Her entire career has focused on identifying interventions, policies, and practices that improve community health and wellness, particularly those affecting children. Since relocating to Rochester in 1992, Marjorie has worked at Children's Institute, formerly known as the Center for Community Study, and in the Department of Pediatrics at URMC. She now serves as the Director of Evaluation and Continuous Improvement at Children's Institute, designing and directing evaluation activities and leading efforts to incorporate quality improvement systems addressing outcomes and impact.
Team 5: Julia M. Kobulsky, PhD and Alissa Graves MSW, LSW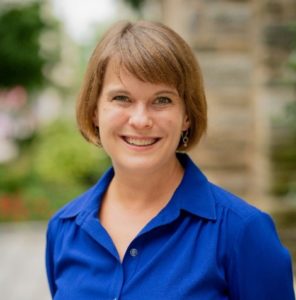 Julia M. Kobulsky, Ph.D. is an assistant professor in the School of Social Work at Temple University's College of Public Health. Julia's research focuses on child maltreatment, with specializations in child neglect, maltreatment as it effects adolescents, and the conceptualization and measurement of maltreatment. She is developing a research collaboration with Philadelphia Children's Alliance and the Philadelphia Department of Human Services to prevent the recurrence of child sexual abuse.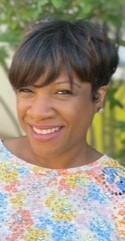 Alissa Graves MSW, LSW began her career in Child Welfare in 2003 at the Department of Human Services(DHS) as a Social Worker Trainee in Ongoing Services Region providing case management to families.  Alissa also worked in Intake where she investigated sex abuse investigations.   Alissa then moved on to Community Based Prevention Services as a Truancy Court Liaison while working on and obtaining her Master's of Social Work from the University of Pennsylvania. After graduation in 2009, Alissa was promoted to Supervisor in Ongoing Service Region and then transferred to Family Team Conferencing where she was promoted to Human Services Program Administrator. After working in these different areas of DHS, Alissa became the Administrator in Sex Abuse Investigations in 2015.  In July 2022, Alissa was promoted to Director of Specialty Investigations which covers MDT, Sex Abuse investigations as well Near Fatality and Fatality reports.  Alissa was a recipient of Philadelphia Children's Alliance 2022 Team Excellence Award which recognizes individuals who bring healing and justice to sexually abused children in Philadelphia.