Elizabeth D. Handley, Ph.D.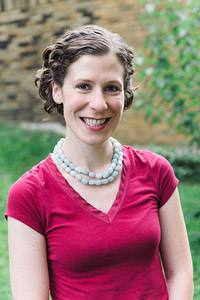 Director of Research
Assistant Professor
Elizabeth_Handley@URMC.Rochester.edu
(585) 275-2991
Dr. Handley's research is grounded in the developmental psychopathology framework and focuses on the multilevel and transactional risk and protective mechanisms underlying the development of adolescent psychopathology. She has particular interests in the development of adolescent substance use and disorders, depression, and suicidality. Additionally, Dr. Handley is a licensed clinical psychologist in New York State with expertise in evidence-based treatments with children, adolescents, and families.
Research Interests
Dr. Handley's broad area of interest lies in the development of maladaptation among adolescents. Specifically, she is interested in adolescents residing in high-risk families and environments (i.e. parental psychopathology and substance use disorder, maltreatment, poverty) and the ways in which various interpersonal contexts transmit risk for the development of psychopathology. These interests have led to investigations of the ways in which parents with alcohol use disorder socialize their children about drinking and the parenting strategies and behaviors that are most effective for delaying children's initiation into drinking. More recently, Dr. Handley has begun to explore other multi-level risk factors in the development of adolescent maladjustment ranging from genes to neighborhood disadvantage.
Dr. Handley is also interested in the translation of research into clinical practice. To that end, she is involved in research aimed at the dissemination of evidence-based treatment for adolescent depression and suicide prevention. She is currently collecting pilot data investigating the effectiveness of Interpersonal Psychotherapy for Adolescents (IPT-A) for decreasing suicide risk among a sample of treatment-seeking adolescents with depressive symptoms. This project is in collaboration with the Department of Psychiatry at the University of Rochester Medical Center, where Dr. Handley holds a secondary appointment.
Finally, Dr. Handley also has interests and expertise in longitudinal data analysis and advanced quantitative methods. She provides ongoing statistical consultation and mentoring to Mt. Hope Family Center faculty, staff and graduate students.