FMF – Connect
Families Moving Forward: A Caregiver Mobile Health Intervention for FASD
Principal Investigators
Christie Petrenko, Ph.D.
Cristiano Tapparello, Ph.D.
Funder
National Institute on Alcohol Abuse and Alcoholism (NIAAA)
Project Summary
Approximately 2 to 5 percent of children in the U.S. have a fetal alcohol spectrum disorder (FASD). Children with FASD typically have learning and behavior problems and need a high level of supports and services in the home, school, and community. Unfortunately, most families can't access FASD-informed services due to significant barriers. Specifically, there are not enough providers who are knowledgeable about FASD, and the few services available tend to be only in large urban areas. This is very stressful for families.
Advancements in technology are creating new methods to provide education and supports to families. The aim of this five-year project is to develop and test a new mobile health intervention to help families raising children with FASD. Through an app on their smartphones, caregivers will be able to access information and tools that can help them learn new skills to manage their children's behavior. They will also be able to connect with other caregivers for support and to share ideas. The app, currently called "FMF Connect," will be based on the scientifically validated Families Moving Forward (FMF) Program.
The app will be developed and tested systematically. During the first two years of the project, caregivers will be selected to provide feedback during the development process. Once it is developed, the app will be tested in two trials with caregivers raising children (ages 3–12) with FASD:
A small-scale feasibility trial (n=30); and
A larger-scale randomized controlled trial (n=120).
Results from these trials will help improve the app to have the most benefit for families. FMF Connect has the potential to reach many families raising children with FASD in need and could reduce significant barriers to care.
FMF Connect is part of the Collaborative Initiative on Fetal Alcohol Spectrum Disorders (CIFASD), which has been funded by the National Institute on Alcohol Abuse and Alcoholism since 2003. The purpose of this consortium is to inform and develop effective interventions and treatment approaches for FASD, through multidisciplinary research involving basic, behavioral and clinical investigators and projects. You can read more at cifasd.org
Press Releases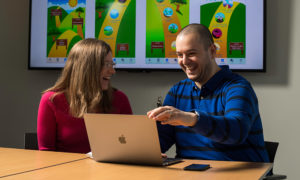 Building the right mobile app for caregivers of children with FASD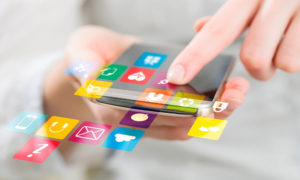 Researchers, engineers team up on app for caregivers facing FASD