Information for Students
Undergraduate
Mt. Hope Family Center employs undergraduate students on a part-time basis as counselors during the academic year and in the summer in the PATHS program. Counselors in these programs are frequently students in the social sciences. Internships are available on a limited basis, and can be taken for credit through arrangements with other higher educational institutions.
Students can check for current postings on Handshake or by contacting Stephanie Capobianco at stephanie.capobianco@rochester.edu
Graduate
Opportunities and funding support are available for Ph.D. candidates and post-doctoral fellows in the University of Rochester Department of Clinical and Social Sciences in Psychology who work at the Center. In addition to pursuing their own scholarly work, students in these positions are encouraged to participate in clinical and research activities of the Center. Internships in local social work and mental health counseling programs are also available for students.
Training is offered for interns in a range of evidence-based therapeutic models (e.g., Child Parent Psychotherapy, Interpersonal Psychotherapy, and Trauma-focused Cognitive Behavioral Therapy). Comprehensive individual and group based supervision is provided to ensure therapeutic effectiveness and efficacy, and professional growth.
Current Graduate Students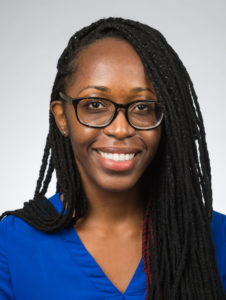 Tangeria Adams
Entry Year: 2016-2017
Faculty Mentor: Sheree Toth
Phone: (585) 275-0754
tangeria.adams@rochester.edu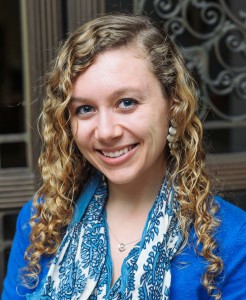 Michelle Alto
Entry Year: 2014-2015
Faculty Mentor: Sheree Toth
Phone: (585) 275-3271
michelle.alto@rochester.edu
Elizabeth Demeusy
Entry Year: 2014-2015
Faculty Mentor: Sheree Toth
Phone: (585) 275-0757
edemeusy@rochester.edu
Danielle Guild
Entry Year: 2011-2012
Faculty Mentor: Sheree Toth
Phone: (585) 275-2991
danielle.guild@rochester.edu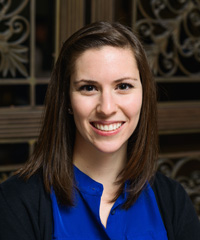 Abigail Laufer
Entry Year: 2013-2014
Faculty Mentor: Fred Rogosch
Phone: (585) 273-2405
abigail.laufer@rochester.edu
Louisa Michl
Entry Year: 2012-2013
Faculty Mentor: Sheree Toth
Phone: (585) 275-2991
louisa.michl@rochester.edu
Jennifer Parr
Entry Year:  2015-2016
Warner School of Education
Mental Health Counseling
Faculty Mentor:  Daniel Linnenberg
Phone:  (585) 275-2991 x220
jennifer_parr@urmc.rochester.edu
Kristin Rabb
Entry Year:  2014-2015
Warner School of Education
Mental Health Counseling
Faculty Mentor:  Daniel Linnenberg
Phone:  (585) 275-2991 x 259
kristin_rabb@urmc.rochester.edu